My winter started in early January with not much water in the White River but things can sure change quick in Northern Arkansas in the Winter months.  Its late March now and the steady high water around the clock continues making for decent streamer fishing.  Ended my stay with picking up my new TopWater Boat and had a great time fishing with an old friend for a few days.   Polly and I landed some nice Browns but you did have to work for them by keep on pounding the big streamers and hoping for that giant!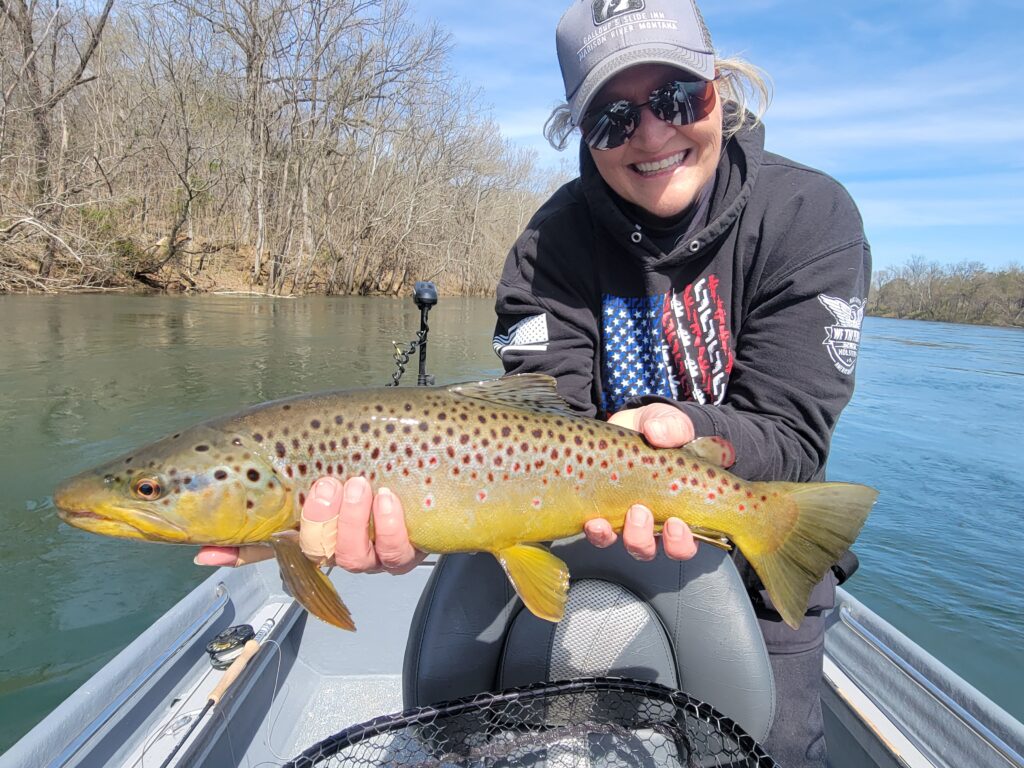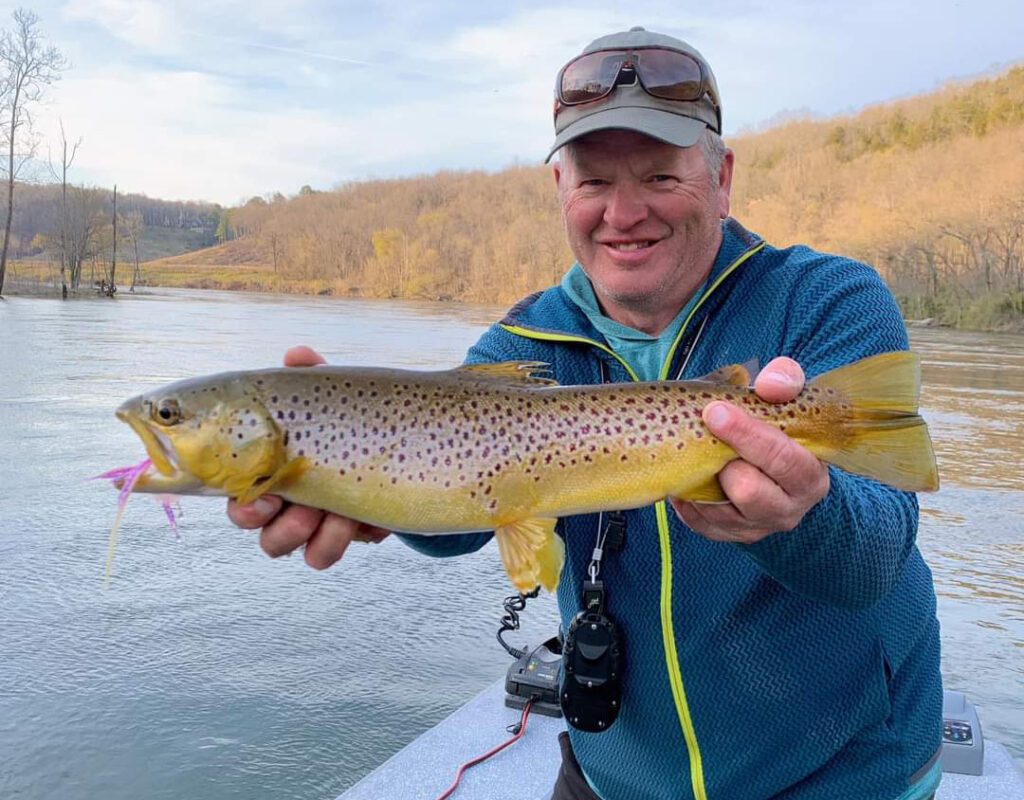 Top streamers were Chromatic Peanut, Slop Mop, Viking Midge and Flanked Back Creature.  As for color white was very good  but brown/yellow produced also along with olive and rainbow colors.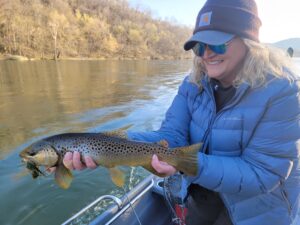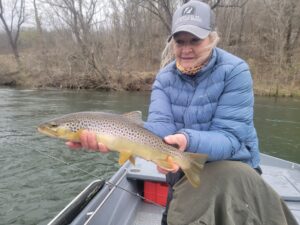 Here is some more photos from my boat this winter on the White River.  Really had a good Winter and already filling in calendar for the next winter starting right after New Years!