Been a good week of fishing here on the White River!  Mid week Winter storm started as rain and changed to heavy snow – good for power generation putting more water in river those days.  Streamer bite been good when that water comes on!  A lot of 1 generator the last couple weeks and looks that way for all rest of weekend.  These lower flows are just ideal for the night bite starting about a hour before dark and last till very late night.  My favorite time frame for our trips is 4pm till 1-2am.  Start with streamers and then start working mouse patterns.  I do have dates open in Feb and March for those that want to experience night on the White River on a guided float trip.
Jeremy came in from KC for a night trip and got some nice Browns all on mouse patterns a couple nights ago.  The bite started slow at dark but then kicked in about 11pm when water levels dropped to about 2k cfs.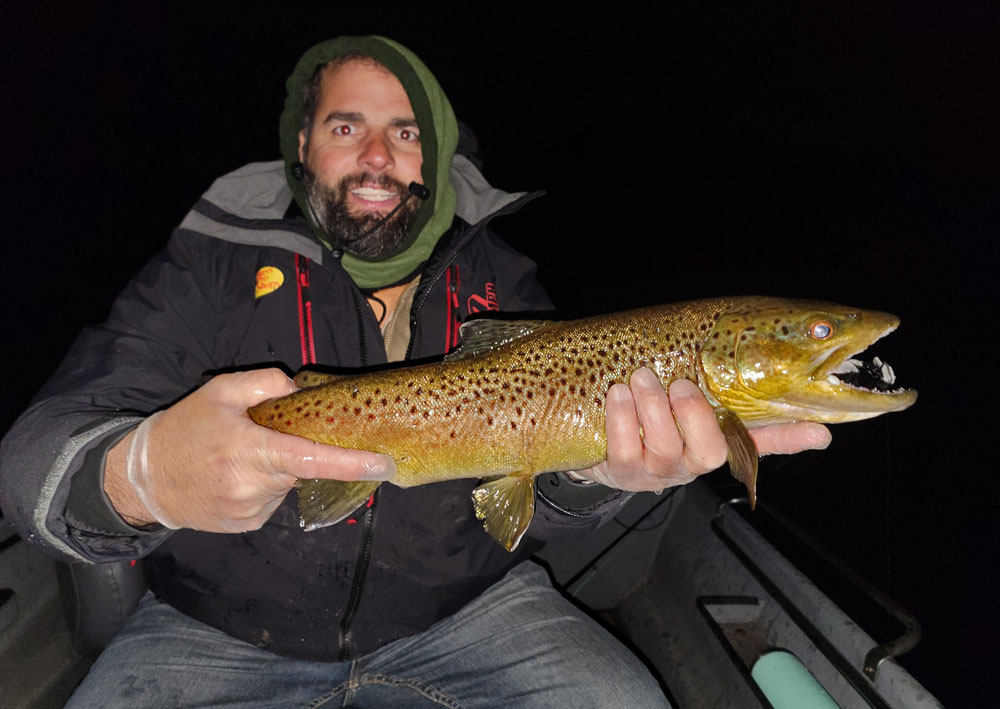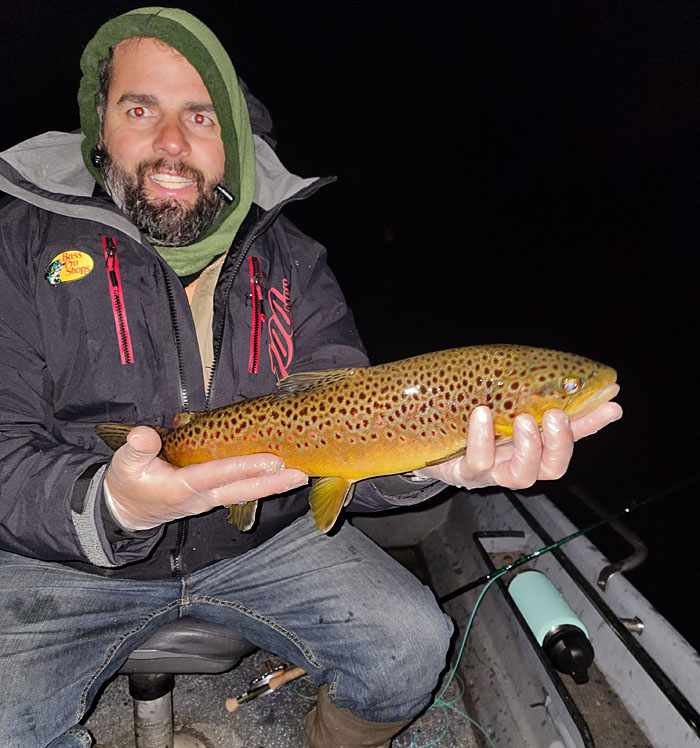 Just before dark and fishing into darkness has been good streamer fishing this week.  Here are 3 streamers that have been good producers of late. Just pulled these out of my tackle tray in boat to dry. With current low water been having good luck that last hour of light and fading into darkness. Floating line with 1x fluorocarbon tippet. Fish these in top 1-2 feet of river. Small strips with stops and mends. This is the pre game for mousing and can really produce!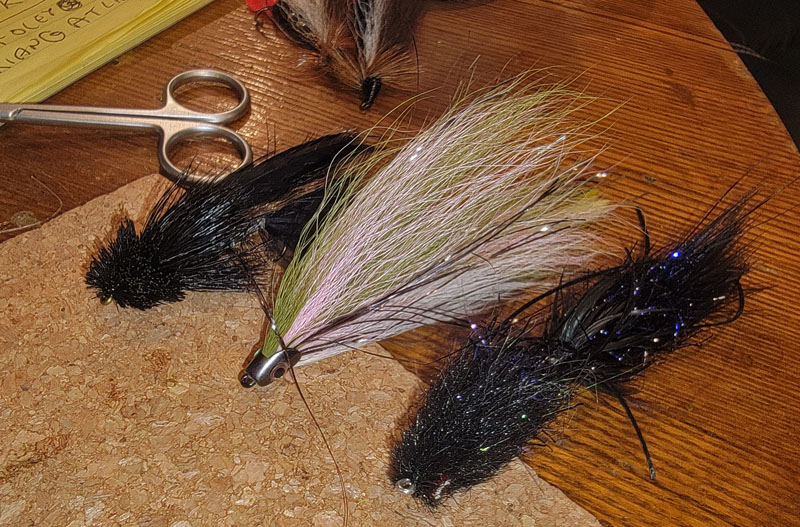 Different nights different mouse patterns work better.  Of late the Steve Yewchuck glow mouse in dark colors has been top producers – Black and Purple.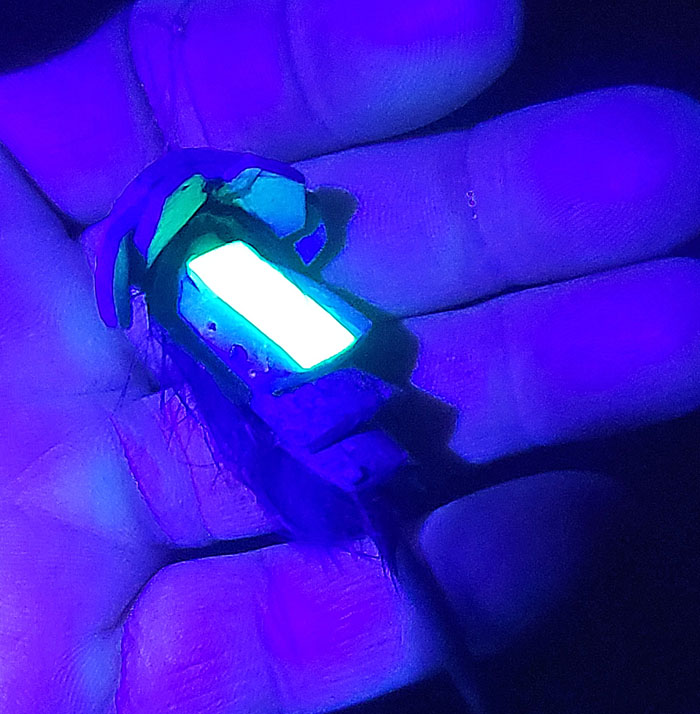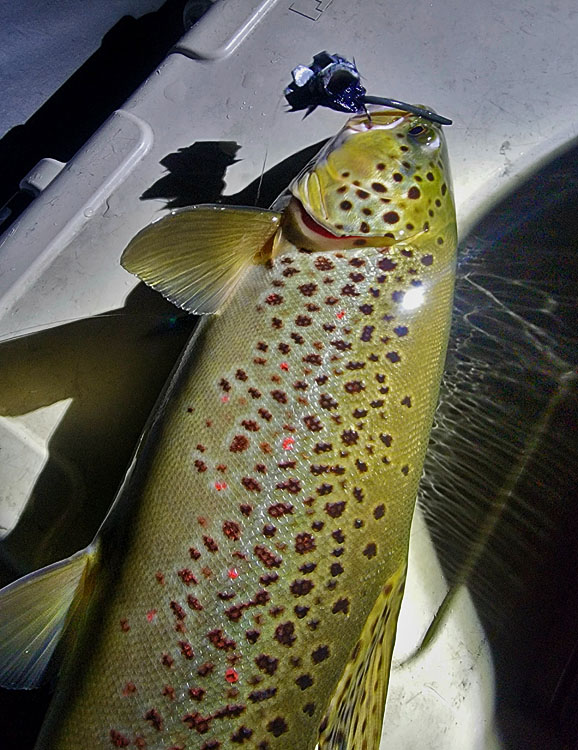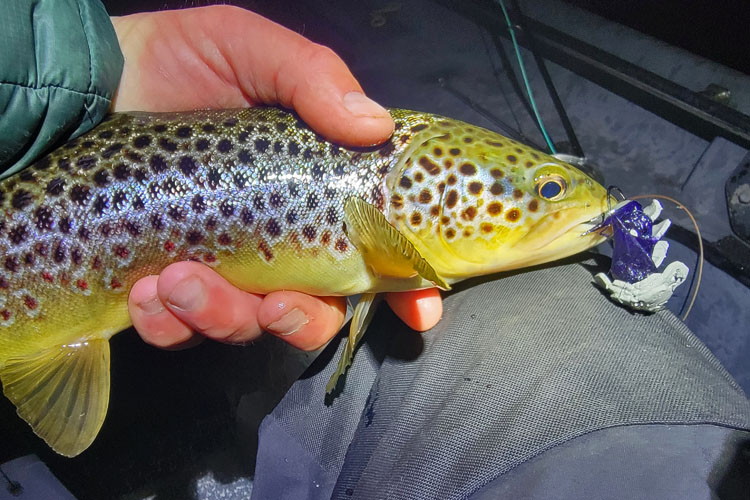 On the White River we are covering a lot of water with our mice patterns and a long cast does help.  Here are two fly lines that I have been using and are my favorites.  Airflo Superflo Power Taper Ridge 2.0 – Love this line in the higher weights (7,8,9) and turn over a mouse or streamer very easy.  The heavier power taper is ideal for getting more distance and this line shoots so well.  It is not a glow line but with the use of a glow mouse it is not needed.  SA Frequency Magnum Taper glow is another good option and my favorite for night time dry fly fishing in Michigan and works very well for mousing also.  We got all weights in stock now and can be purchased online from my Michigan web site at:  https://michigan-streamside.com/product-category/fly-lines/