Living in Northern Michigan warm summer nights and chasing Big Browns go so well together! As a fly fishing guide many come to me wanting a shot at a trophy Brown Trout. June thru mid September is the best time and floating our rivers in the dark. I spend 50-60 nights a summer doing night time floats. The bottom line is big Browns become nocturnal in many conditions. They love the darkness to feed heavy and often looking looking for a big meal.  Trout like these we often cant find in the day time hours.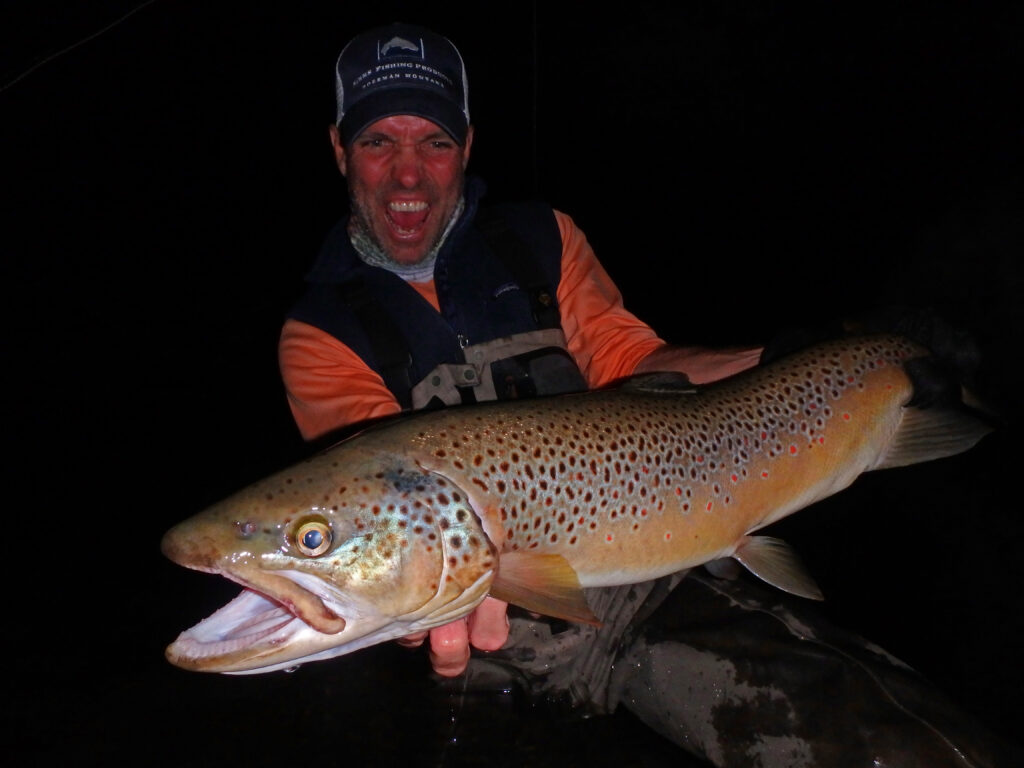 For the last decade I have been spending the winters in Northern Arkansas and running a guide service on the White River.  This river is incredible and one of the top trophy Brown Trout rivers in the country!  For most of our big Browns its streamer time and strippin the big stuff produces during the day.  But then we started fishing at night!  The White River conditions are often changing throughout every day.  Low water and high water in the same day – all based on power generations.  At times these extreme changes are ideal for feeding browns but other times not so good.  Bright sun and low power generation typically put down the streamer bite.  But these big trout do still feed and often its at night!  With stable water temps on this river from the bottom drawn dam the winter air temps dont seem to even effect the night time bite.  Mouse patterns are top producers and a slow steady retrieve is the key.  Rainbow patterns also produce well at night and in low light conditions.  Often I start the night before it gets dark with Great Lakes Deceiver in rainbow on a floating line.  A couple good browns is very common and then when dark comes switch to a mouse.  Leeches and Shad can also be top producers in the night time.  Here in Michigan for our mid summer mousing we have to wait till after 10:30pm for darkness but very cool in winter on the White River 7pm its dark.  Bite can come and go throughout the night and best action is the slower water or along flooded grass that is a couple feet deep.  For targeting these Big Browns at night we go heavy on the equipment.  9′ 8wt is ideal and my favorite is the Winston Alpha+,  SA glow line and a short heavy leader.
I will be on the White River starting just after New Years in early January.  If your looking for night time float I can sure take you.  My favorite time frame is we meet about 6pm and plan on staying as late as you can fish or it gets light!  Looking for night time float just email  kelly@michiganstreamside.com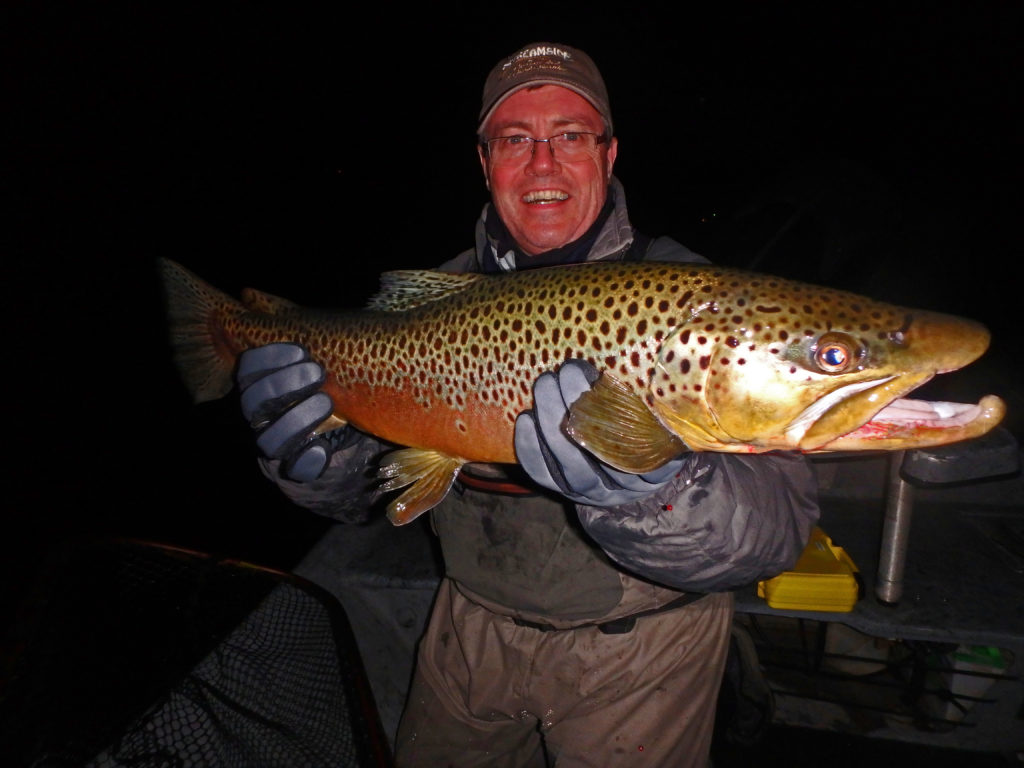 Here is my favorite and most productive mouse pattern.  Tied by Steve Yewchuck.  I will have good supply of them along with glow lines when I get to Arkansas this winter.